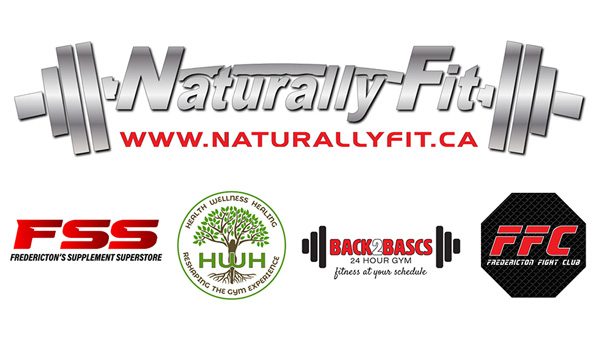 Best Equipment.  Best Prices.  Best Atmosphere.
Stop in for a visit today and see for yourself!
Call us: (506) 451-8707

Email: customercare@naturallyfit.ca
Or just drop in at 125 Route 105, Lower Saint Marys, on Fredericton's Northside. 
3 Gyms, a Supplement store - 1 Facility
---
Naturally Fit hosts three diverse gyms into a large facility. Since 1999 NF has supported the fitness community and has evolved to supporting mental health issues, discipline of martial arts with an overall welcoming atmosphere for the entire public.
---

Back 2 Basics – Is the original fitness mecca of Fredericton, composed of 3 sections.
Cardio Loft – Overlooks the main area and is equipped with treadmills, ellipticals, spin-cycles, stair masters and jacobs ladder.
Main Gym – High ceiling gym is equipped with every piece of equipment imaginable, never have to wait for the multiple benches, cable machines, plate loaded and selectorized machines which include the Hammer Strength, Cybex International, Atlantis, Strive, and Precision Series.
Members comment on the great atmosphere, whether you are an avid gym goer, a student, an athlete, or a casual fitness buff. Even if you have never touched a weight or stepped on a treadmill in your life, you can feel welcome and at home when you step into our gym.
Strength and Conditioning room – includes 6 racks with 4 separate dead lifting areas. This room is designed for performance training and improving form.
Because of the sheer size of the gym all equipment is spread out and taped off with your safety in mind.
Free WIFI! – Listen to your own music, watch tv, or stream anything offline with our free WIFI!
Personal Fitness Trainers – Get fit with our personal trainers. They'll design a plan specifically for you whether it is to boost your metabolism, shred fat, build core strength, or working on your form. They will help achieve your fitness goals!
---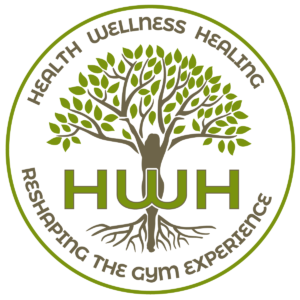 The new 2500sq ft Health Wellness Healing gym is dedicated to the betterment of mental and physical well-being. Members can enjoy the calm setting with softer music and have access to dimming the lights.
HWH is low intensity, great for confidence building, helping with mental illnesses such as anxiety and ptsd, recovering from injury, seniors, or anyone new to the gym.
---