Description

Why Mass?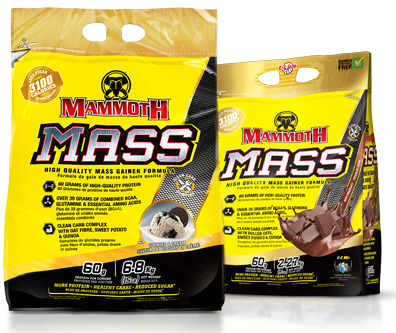 Are you trying to add quality size to your frame but are finding it difficult to get in enough calories to see any noticeable changes in lean muscle mass due to your quick metabolism? You're not alone. There are plenty of people out there who can eat seemingly everything in sight and still not make the gains they desire.
The clean carb matrix found in MASS is truly setting a new industry standard. Mammoth did away with the heavy sugar formulas you find on the market and created a matrix that includes ingredients such as quinoa, sweet potato, and rolled oats. We've tossed in some healthy MCTs as fats and you have the most advanced and complete mass gainer formula available today.
Mammoth MASS is a game-changer in the mass-gainer category. The term "mass gainer" has been dragged through the mud for over a decade due to the current state of the products available. Essentially, they have been loaded with unhealthy sugars and cheap carbohydrate sources; all in the name of producing a mass gainer that is slammed with as many calories as possible per serving.
Mammoth MASS was created to help those wanting hard gains and those looking to put on MAMMOTH size in a manner that helps maximize lean muscle tissue growth while also minimizing increases in body fat. We've done just that with mouth-watering flavours you'll enjoy every time you mix yourself a shake
Who Uses Mass?
Here's the great news… ANYONE. It doesn't matter if you're an elite athlete, student, business executive, bodybuilder, power lifter, strongman, weekend warrior, or someone who just wants to add some quality size to their frame, Mammoth MASS is for YOU!
The precise revolutionary formula found in Mammoth MASS provides clean ingredients you can feel good about consuming – none of the junk and high sugars you are accustomed to seeing in similar mass gainer products. It's for that reason that so many people have made the switch to Mammoth MASS – to take in the quality calories and ingredients needed to put on the size they desire.

What Is In Mass?

Mammoth MASS is an innovative mass gainer that has all the benefits you are looking for! No one comes close to touching the ultra-clean and precise formula found in Mammoth MASS.

With protein sources coming from whey protein concentrate, whey protein isolate, micellar casein, and calcium caseinate, you have all of your bases covered with fast, medium, and slow-digesting proteins to help maximize lean muscle growth and gains.

The real highlight of the Mammoth MASS profile comes in the form of its clean carb matrix. This clean carb matrix is made up of oat fiber, sweet potato powder, quinoa powder.

Rather than adding a bunch of unhealthy fat to increase the flavour and texture of the gainer, Mammoth included healthy fats in the form of MCTs (coconut).
And unlike most formulas out there, Mammoth MASS only contains 9g of sugar whereas most of the competition is more than double.
Our Ingredients
Mammoth Clean Gains Protein Blend | Whey Protein Concentrate, Whey Protein Isolate, Micellar Casein, and Calcium Caseinate.
•  Helps increase muscle growth by rebuilding torn down muscle fibers from intense workouts
Mammoth Clean Carbs Matrix | Oat Fiber, Sweet Potato Powder, Quinoa Powder
•  Clean carbohydrates to aid in energy production and glycogen replenishment.
MCTs | Coconut
•  Healthy fats that help fuel the brain and can be used as an efficient energy source.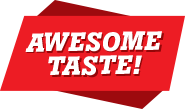 Mammoth MASS
is available in
6 MASS-IVE TASTING FLAVOURS!
The flavour profile of a product is extremely important. In fact, it can make or break a product. We want to bring to market great flavours that leave you wanting more – and we've achieved that. Mammoth MASS is available in six mouth-watering flavours that will send your taste buds into orbit and have you craving your next serving.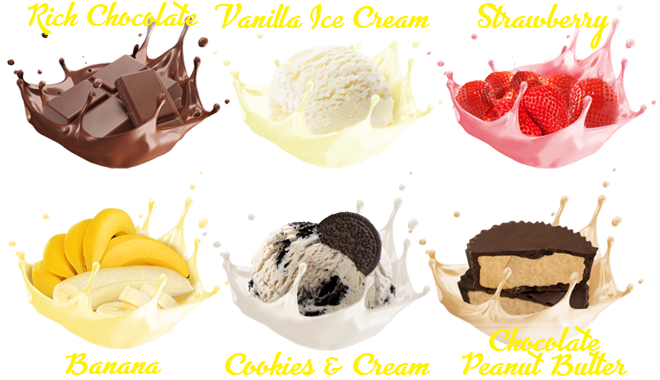 How Much to Use?
When to Use?
The beauty of Mammoth MASS is that it can truly be used at any time of day! This includes: pre-workout, post-workout, and between meals or even as an actual meal. Mammoth Mass is for you: if you need to increase your caloric intake to reach your daily requirements in order to help add the quality size you desire.
The following is the recommendation and guideline for proper use of Mammoth MASS.***
Suggested Use :  Blend four (4) scoops (320g) of Mammoth MASS with 20 fl.oz. (591ml) of water.
When to use? :  On training days, take one (1) serving for breakfast and one (1) serving post-workout.
When to use? :   On non-training days, take one (1) serving of Mammoth MASS for breakfast and one (1) serving in the afternoon.
Mammoth 3100 Plan :  Mix four (4) scoops of Mammoth MASS with 20 fl.oz. (591ml) of skim milk (2%) twice a day for a Mammoth 160g of protein and 3100 total calories.
*** This general information is not intended to diagnose any medical condition or to replace your healthcare professional. Always consult your physician before beginning any exercise, nutrition, or supplement program.
Mammoth Mass 3100 Hard Gainer Program
Are you a hard gainer? Does it seem almost impossible for you to put on the weight and size you want?
If the answer is YES to those questions, then we have the program for you!
The key to breaking through your Mass gaining goals is to eat often and EAT PLENTY!!! Problem is, eating enough food in a day to really make a difference for a hard gainer can be very time consuming, difficult and expensive. As any hard gainer will tell you, increasing your caloric intake with whole food alone is almost impossible even for the most dedicated athletes. There are a number of genetic factors and external factors which making eating enough food difficult for Hard Gainers which include; brain structures that regulate appetite, neural signals from the GI tract, hormones and psychological factors. Drinking your calories can be an excellent way to trick your body into processing more calories than it might otherwise allow when trying to eat only whole food.
In an effort to help hard gainers everywhere, we developed our 3100 Calorie Hard Gainer Protocol.
Mix 4 Scoops (320 grams) of Mammoth Mass with 20 fl 0z (591 ml) of partly skim 2% milk twice a day for a Mammoth 160 grams of protein and a massive 3100 calories. If you implement our 3100 Calorie Hard Gainer program with a regular whole food diet you can rest assured that your hard gaining days will be a thing of the past. We have literally sold millions of pounds of Mammoth Mass and we have countless testimonials from our customers to know that this program works!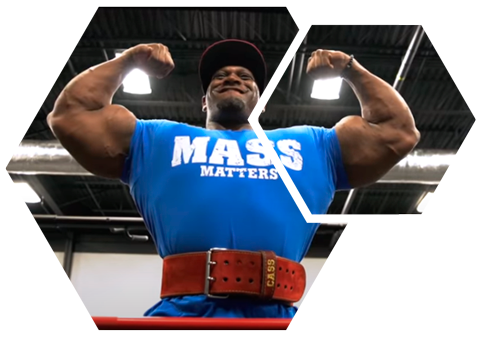 Cass White – Mammoth Athlete