Description
What is Mammoth Protein?
MAMMOTH PROTEIN is a low-sugar, superior protein blend that combines 6 bioavailable dairy protein sources into one delicious scoop! Our 6-stage time-release formula offers sustained amino acid delivery to hard-working muscles over a prolonged period. In other words, users can expect to experience a more significant and longer-lasting muscle-building effect. Additionally, MAMMOTH PROTEIN can help limit muscle mass breakdown and accelerate muscle recovery after exercise.
The  Mammoth Protein Formula
Whey Protein Concentrate:
Excellent source of protein and muscle-building amino acids. Contain bioactive components offering immune-boosting benefits.
Whey Protein Isolate:
• One of the purest and fastest-acting protein sources available.
• Contains very little fat or lactose.
• Excellent for quick muscle recovery post-workout.
Milk Protein Isolate:
Excellent source of protein.
Contains a favourable ratio of whey protein & casein, almost identical to skim milk.
Hydrolyzed Whey Protein:
An excellent source of fast-acting high-quality protein like whey protein isolate.
Hydrolyzed Whey Protein is partially broken down, resulting in the fastest absorption rate for quick muscle recovery post-workout.
Micellar Casein & Calcium Caseinate: Optimal sources of slow-digesting proteins provide sustained amino acid release to support muscle building.
Who Use Mammoth Protein?
Mammoth PROTEIN was mindfully formulated for a wide demographic to not only ensure protein requirements were achieved with ease, but also guarantee each experience was nothing short of delicious. Whether you're a novice lifter, a strength athlete, a busy professional or a student looking for healthy alternatives, our great tasting protein powder is the right choice for you!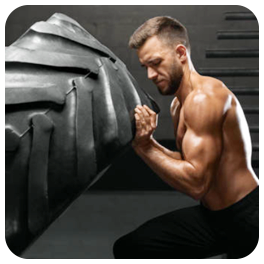 Strength Training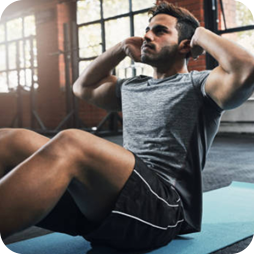 Gym Workouts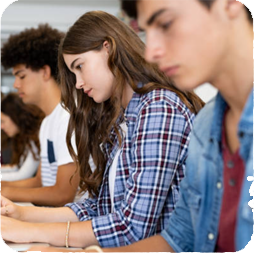 Students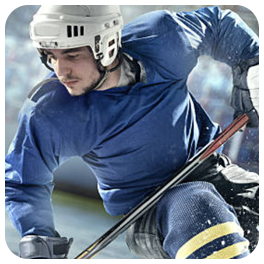 Sport Athletes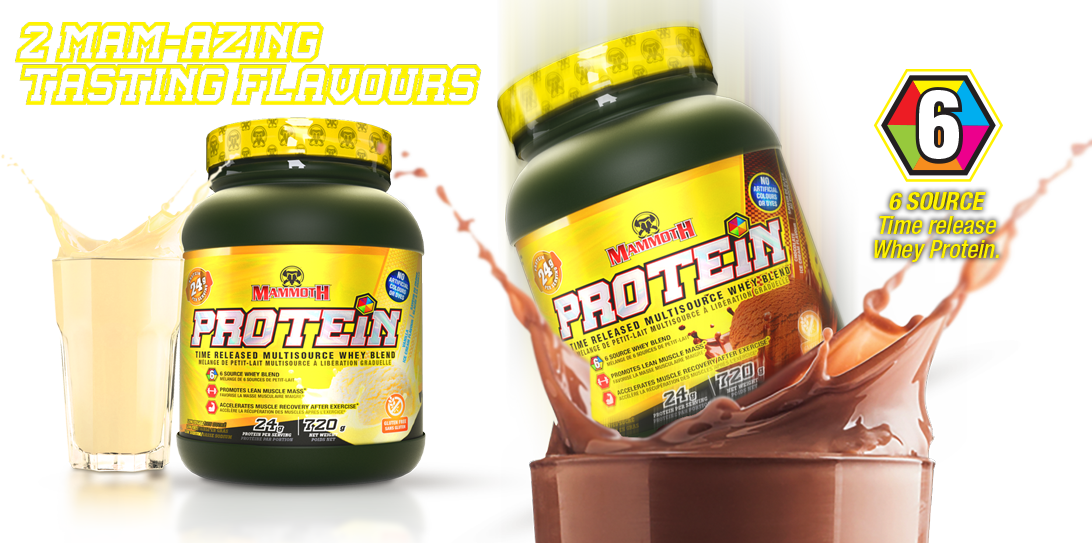 How Much to use?
When to Use?
• Mammoth PROTEIN is an excellent choice of protein for your morning smoothie.
• Post-workout shake. Consume immediately after your workout to help repair muscle tissue and retain lean muscle mass.
• Mammoth PROTEIN can be used between meals throughout the day to consistently ensure your protein goals are met to recover and grow muscle.
• Mammoth PROTEIN is ideal for athletes of any age who require more significant protein amounts between and after sporting events.
• Individuals looking to increase muscle mass require high protein before bed.
Mammoth PROTEIN contains optimal sources of slow-digesting proteins to maximize the absorption and utilization of protein while asleep.
* This general information is not intended to diagnose any medical condition or to replace your healthcare professional. Always consult your physician before beginning any exercise, nutrition, or supplement program